Welcome to the Ola High School
Fine Arts Department
2016-2017
The Fine Arts Department at Ola offers a growing, cohesive program that encourages interdisciplinary communication among its faculty and exposes students to all of the creative arts disciplines. Below is a description of some of the various learning opportunities offered by Ola High School Fine Arts Department.
April 2014 - OHS Fine Arts Trip to New York City!
Ola High School Choral Program
Ola High School students have the opportunity to perform in several of the choir classes offered. Currently, the ensembles include: Chamber Singers, Advanced Women, Concert Choir, and Beginning Women. Throughout the year, the choir has several concerts including Fall Concerts, Holiday Concerts, Spring Concerts, and the anticipated Ola Over Broadway! The choir and individual students participate throughout the year in a variety of events such as All-State, Honor Choir, Literary Rally, Spivey Hall, and National Honor Choir. The students are also given opportunities to perform all over. Last year, we went to Salt Lake City, Utah for the ACDA National Honor Choirs, and this year, we are traveling to Venice, Florence, and Rome in Italy.
Beginning Keyboarding Techniques
Piano……not computer……Yes, students at OHS have the opportunity to learn to play piano in a classroom setting. We learn correct keyboard techniques, chords, scales, and music reading skills. Students play piano literature of varying difficulties based on their individual needs.
Ola High School Band
* Department Chair
Musicians at Ola High can choose to take part in a number of different bands, including Wind Symphony, Symphonic Band, Concert Band, Jazz Band, The Marching Mustangs, Percussion Ensemble, and Pit Orchestra. Musicians perform at many events, both inside and outside of the Ola community. In addition to playing at numerous concert and community events, the bands have performed at the Lincoln Memorial in Washington D.C., Disney Magical Music Days Parade, Western Carolina University Tournament of Champions, Bands of America Super Regional Competition at the Georgia Dome, Lord Mayor's Day New Year's Day Parade in London, England, and most recently the marching band performed at the 2015 Waikiki Holiday Parade in Honolulu, Hawaii. While in Hawaii, the band also performed stand still performances at the USS Missouri and Pearl Harbor memorials to help commemorate the 74th anniversary of the attack on Pearl Harbor. Please visit the Ola High School Band website for additional information about the OHS bands: www.olahighschoolband.com
Ola High School Color Guard and Winter Guards

Guard Directors- Mason Barnes, Travis Chiles, and Marianna Barclay
Ola High School Jazz Ensemble
The Ola High School Jazz Ensemble is a class elective at Ola High School. Students study an advanced repertoire of many different genres in jazz along with being the premiere performance ensemble for many concerts and community events.
Ola High School Orchestra
Students at Ola High School have the opportunity to perform with the Ola Orchestras. This year marks the 5th year of the program and Ola High School will be graduating their first class of orchestra seniors in the spring. The Orchestras and their members have performed for weddings, solo and ensemble competitions, Fall Festivals, the Henry County Arts Festival, the UGA String workshop, the Spivey Hall String Workshop, Large Group Performance Evaluations, and more. Orchestra members also have the opportunity to perform with a full orchestra in the spring when select Ola band members join us for the final concert of the year. Music participation enhances problem solving, team work, goal-setting, self expression, physical coordination, memory skills, self confidence and self esteem, concentration and poise. Learning to play an instrument and belonging to a successful orchestra program opens a whole new world of friendship and fun. Like all of the arts, music has a profound effect on the academic success of students as well here at Ola.
Ola High School Visual Arts
Ola High School Theatre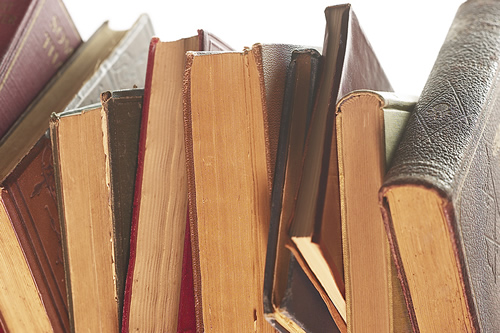 * indicates department chair
Last Modified on July 31, 2016