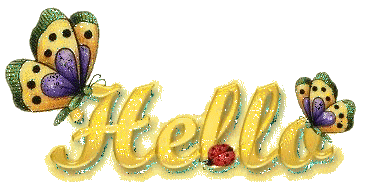 WILDCAT FAMILIES!
My name is Melissa Perrier and I am the Parent Involvement Professional right here in Locust Grove Elementary. What is a Parent Involvement Professional? Well, I have a few duties at the school. For one, I am here to make sure you take full advantage of belonging to a Title 1 school. I am your Parent Liaison! It is with great excitement and anticipation that I come to work each day. I am here to partner with you and help you in supporting your child in order for him or her to achieve academic and social success.
I grew up surrounded by many cultures and so appreciate and value your diverse backgrounds. I am here along with the rest of our Title I team to support you! Provide you with resources and fun games that will fulfill your child's educational needs. I am also responsible for providing free workshops/ classes/ and training for you as parents in order to benefit your child's success in school. I am here to keep you motivated and empowered as the leader you are in your own child's future. You will find my contact information below. Should you have any concerns, questions or suggestions about our program, feel free to contact me via phone or e-mail. Give me a call anytime! I am here to work alongside you!
Children of all ages benefit from parent participation. Parent involvement makes a huge difference, by enriching our children's education as well as their lives. Parent involvement enhances the opportunities available to our kids! I encourage you to ask your child's teacher for ways in which you can be involved. Remember… involvement is more than volunteering within your child's classroom. Involvement is taking an active role in your child's education and helping your child at home. We must work together to assist your child in the learning process.
I encourage you to explore this website and look it over. Many questions are answered here, and it's a great way to stay informed. J
When you are at the school, stop in to the Parent Resource Room (Room #1) located across from the front office. I'm here Monday-Friday 7:30am-3:00pm. The P.R.R. has many free resources available for you to check out and use at home such as games (board and electronic) flash cards, reading books, puzzles, reference books and more! Soon we will have laptops, a dvd player and more just for parents. Stop in soon for a tour and see what we have to offer!
If you have any questions, please feel free to email me at melissaperrier@henry.k12.ga.us. You can also call the school office at (770) 957-5416.
Respectfully,
Melissa Perrier
Title I Parent Involvement